Become an expert in coastal protection!
On the Husum Coastal Protection Route learn how the inhabitants of North Frisia have been guarding themselves against storm surges for centuries. Which structures offer protection from flooding on either side of the dyke? What does the Schleswig-Holstein Agency for Coastal Defence, National Park and Marine Conservation do with 200,000 wooden piles? Why was the legendary village of Rungholt swallowed by the sea? What has popcorn to do with marine conservation and what makes sheep the better lawnmowers? Set out on the route and experience the vivid history of coastal protection in North Frisia.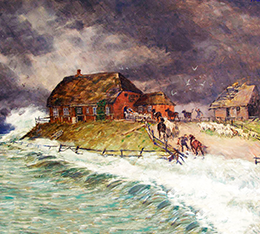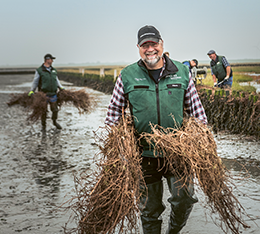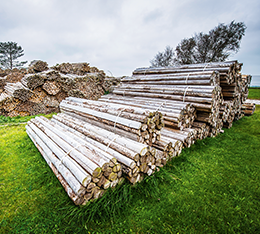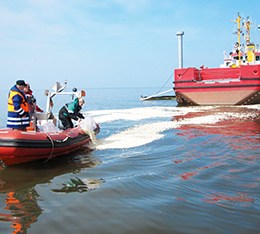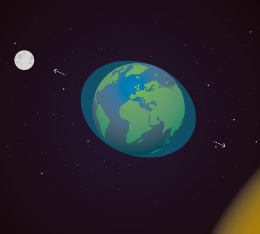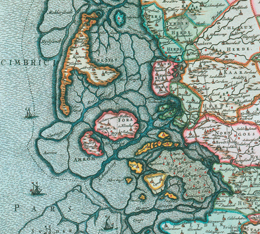 12 stops.
4 kilometers.

one app.
The Husum Coastal Protection Route starts in the centre of Husum and takes you directly to the North Sea shore and the Wadden Sea at Dockkoog Point. The route is 4 kilometres long and can be discovered on foot, by bike or by using our app.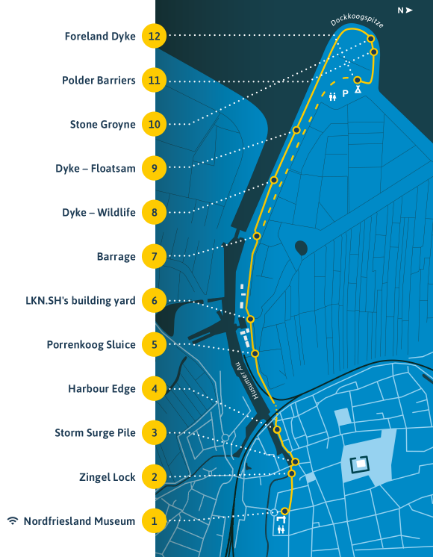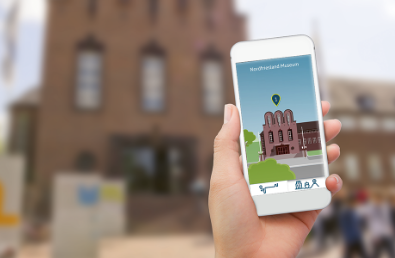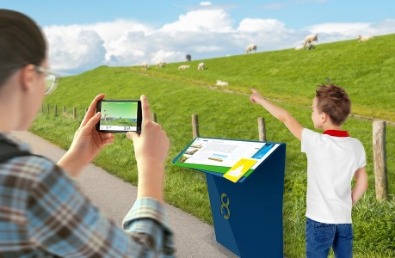 1 - N O R D F R I E S L A N D M U S E U M
25% of Schleswig-Holstein is in a flood risk area. How do you protect yourself?

2 - Z I N G E L L O C K
How do you prevent flooding behind the dyke?


3 - S T O R M S U R G E P I L E
Without storm surges Husum wouldn't be a port town today.

4 - H A R B O U R E D G E
Why does a day have 25 hours at the North Sea?

5 - P O R R E N K O O G-
S L U I C E
Why do you need a door
in the dyke?

6 - L K N . S H ' S
B U I L D I N G Y A R D
Well equipped for all
circumstances!

7 - B A R R A G E
and pumping station protect
against flooding - from all sides.

8 - D Y K E W I L D L I F E
Which animals
protect the dyke?
9 - D Y K E F L O A T S A M
Separating the waste
on the dyke

10 - S T O N E G R O Y N E
How do you best
slow down the sea?

11 - P O L D E R B A R R I E R S
Sewing kit the North German way - why is there a the fence in the Wadden Sea?

12 - F O R E S H O R E D Y K E
q > 2
what is the wave
overflow formula?
The route at a glance
Download the Coastal Protection Route flyer here!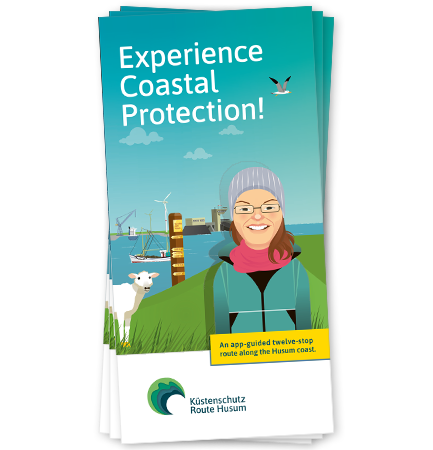 Rally
The topic of coastal protection is firmly embedded in Schleswig-Holstein´s curriculum and it offers many different ways of approach. The Nordfriesland Museum. Nissenhaus Husum provides special guided tours and rally sheets for school classes and groups. The sheets can be completed while on the route or before or after the visit. Rally sheets are available in German language only.
Download the rally sheets free of charge here for primary school and secondary school.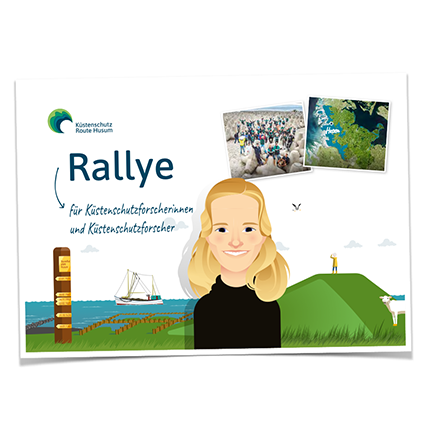 The Husum Coastal Protection Route is a blueprint for high-quality and sustainable cultural- and ecotourism. It offers a unique opportunity to experience coastal protection first hand: the importance of flood protection for the state of Schleswig-Holstein becomes as vivid as the historical development and the interaction of the various coastal protection structures. And the effects of climate change make it clear: Coastal protection concerns us all! The Husum Coastal Protection Route was supported by: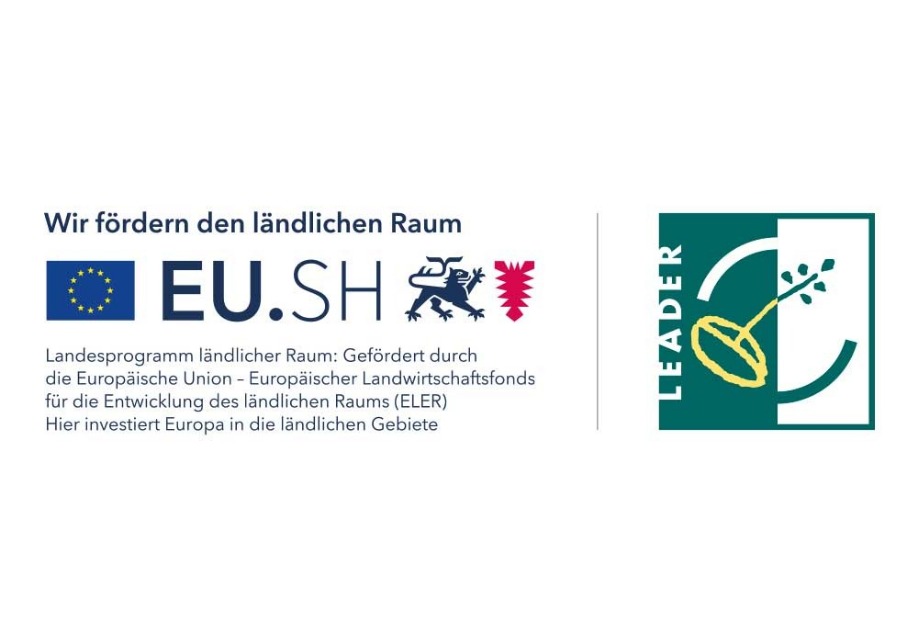 Contact
For more information about the Husum Coastal Protection Route please refer to the Zweckverband Museumsverbund Nordfriesland located in the Nordfriesland Museum. Nissenhaus Husum.
Zweckverband Museumsverbund Nordfriesland

Herzog-Adolf-Straße 25
25813 Husum
Tel +49 (0) 4841-2545
Fax +49 (0) 4841-63280